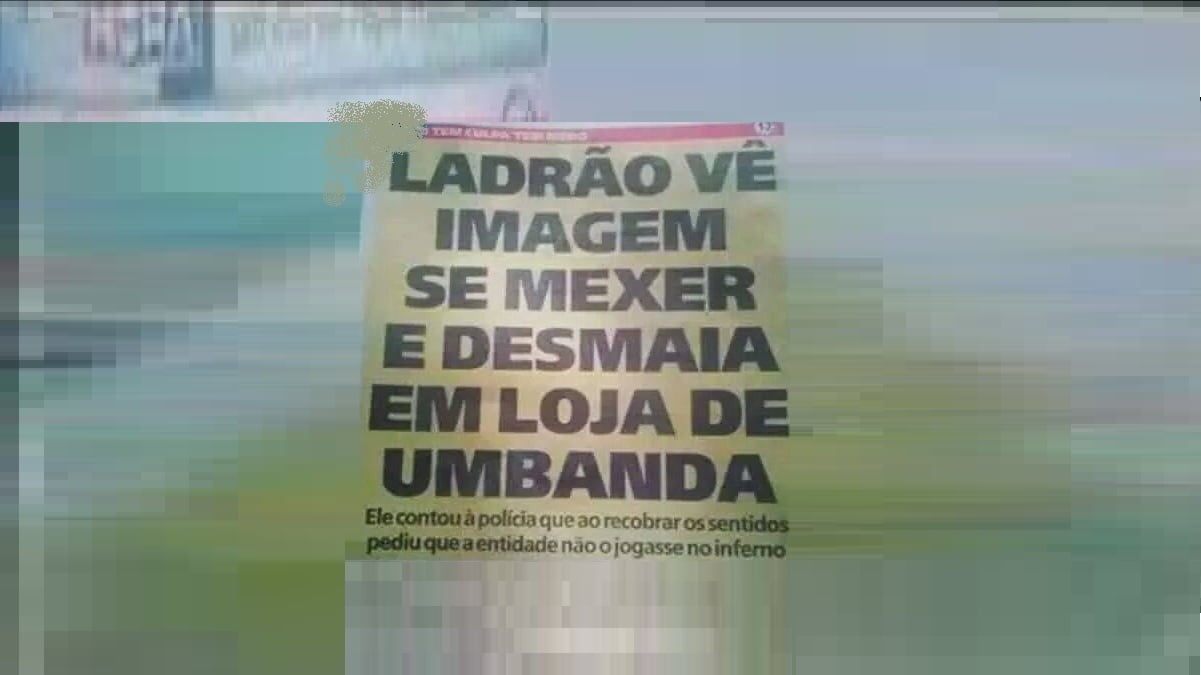 This is very old news, (you can tell from the publication date which is January 2014), but it will never lose its magic.
This clipping belongs to a local newspaper in Rio de Janeiro called Meia Hora.
The news that was on the cover of this Rio newspaper at the time was highlighted as follows:
Thief sees image move and passes out in Umbanda store.
According to the article, he would have told the police that upon regaining his senses he asked the entity not to throw him into HELL .
Given the repercussion that this headline causes on people being shared and spread on social networks to this day, I ask:
What is your opinion on the matter?
Is it a kind of spiritual protection of the establishment?
Optical illusion of the criminal?
Or was it a simple scam?
Leave your answer by filling in the comments form at the bottom of the page.